3D era was a clear progression from III to VC to SA. They just added more features and it got bigger and bigger.
HD era is all over the place. With IV we went from 3 cities and countryside to one city and no flying planes, no diving in the sea, no good rewards for collectibles, car modding removed and a bunch of other features removed. It was a rags to slightly better rags story. Story came first and it was a great story but it also meant that gameplay became secondary and gameplay suffered for that.
With V, they almost tried to reverse negative sentiments surrounding IV by adding gameplay elements like character switching which we all think made the story suffer.  The story was questionable to begin with but it's mostly agreed that it's short and there's no room for character development as most of the story's functionality is taken up by character-switching. It might be fair to say that this was Rockstar's attempt of injecting gameplay back in to the series but at the expense of the story. Where as IV focused on story at the expense of gameplay. Now V is a multiplayer game call GTA Online.
To me it's like Rockstar's GTA having some sort of identity crisis. It doesn't know what it is anymore. They say they try to make each GTA a unique experience but since the HD era, I think Rockstar are making these drastic changes in direction that deviate too far and ends up alienating a huge core of their fans. I think then new fans come along  and that release is the core of their GTA world and everything is measured against it.
For example, GTA in my heart is going from III to VC to SA. It's going from a grey New York to a sunny Miami, just like in Donnie Brasco when they go from New York to set up business down in Miami. It was period pieces, like Vice City and San Andreas, the drastic changing of cars between titles because there's a 6 year or 20 years change in time so cothes and cars and style is fresh and new. It's going from one city to three cities and amazing countryside. It's adding of features every release but keeping with the same core game play. It was playing these cities new, I mean playing in these cities for the first time in an open world game. Like Las Vegas or San Fierro. They were new cites for me to explore in 3D! Whereas someone new to the series that started with IV might think that GTA should be less gameplay and more story if that makes sense?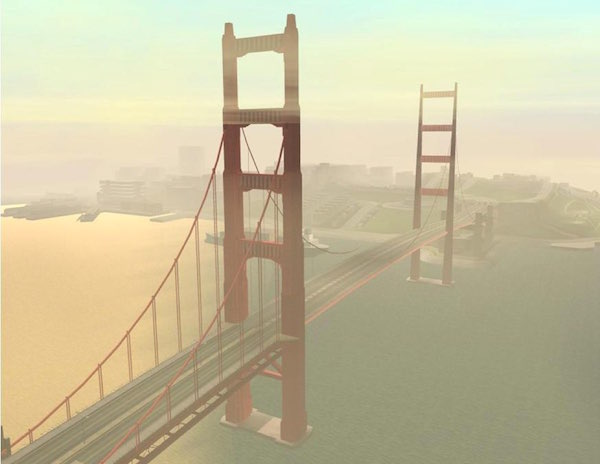 GTA Next...
I'm hoping Rockstar don't try novelty approaches or extremes. V seems like a reaction to IV's criticism so they went out and did the complete opposite of IV. The driving went from "boatlike" to super-sensitive arcade style driving when in reality the driving for me should have been somewhere in between. Lets call it IV.5 driving.
I hoping Rockstar doesn't go too extreme again. I'm anticipating a GTA that has the graphical power of modern GTA's with the 3D era sensibilities.
- New cities to explore. We haven't had a new explorable city since San Andreas. I loved San Fierro and Las Venturas and even Los Santos when they were new. I especially loved the fact that it was 1992 and that I could experience a little bit of style or time that had gone by.
- Rags to riches. Nothing more satisfying than feeling like you are moving up in a GTA crime world. Having various safehouses, cars to fill the garages, properties and businesses to purchase are really rewarding.  
- Focus on and flesh out core-gameplay. By core gameplay I mean hand-to-hand combat, driving, police reactions and star system. We don't need novelty feature like character-switching. If you want to add character-switching, please fix hand to hand combat, driving and police first.
- Make Single Player Great Again! Please don't go extreme again Rockstar. Don't strip out a bunch of features like flying planes or any other drastic features you took out before for the sake of story. Please make a story with a protagonist that we can believe will utilize game play features in GTA.
- Likeable protagonist like Lincoln Clay or Tommy Vercetti. I finished Mafia III and realized Tommy Vercetti and Lincoln Clay had some things in common. Both were f*cked over at the start of the game, Lincoln by his old friends and Tommy during the drug deal. Right off the bat, you're empathizing with the character. You're on the protaonist's side because an injustice was done to the guy you are controlling and it's up you to you to make it right. You are sided with the character and their motives. Even CJ's motives are to get his brother back from corrupt cops holding him in jail. You side with him because you've witnessed a clear injustice. That's the premise, the motivation that takes us on the journey.  There's a disconnect with Michael in V because he's a snake, he f*cked over his friend. Trevor is annoying creep hard to empathize with or feel sorry for and Franklin just seemed to walk in to this bizarre party and have everything just handed to him, like mansion. Total fail on Rockstars part there.
If I can elaborate on the premise or the injustice at the start of a GTA story.  Having some wild injustice open the game for you gives you the motivation to carry out the wild things you do in GTA. The suspension of disbelief's key is in the premise. San Andreas might be fantastical at times  but when you ask why CJ is doing these things, the answer is always concrete. It's solid. He's doing it for his brother. His own flesh and blood. If you asked Tommy Vercetti why the f*ck he was shooting up half of Miami, whacking bosses and robbing banks he had a good enough reason. "My bosses money got stolen in a drug deal. My bosses are New York Mafia family." The motivations are realistic even if the consequences are not and the suspension of disbelief lies somewhere in between. I would add Niko but the injustice happened pre-game and 10 years before. So while I like Niko I think the story would have been best served in we saw or experienced this injustice instead of just being told about it.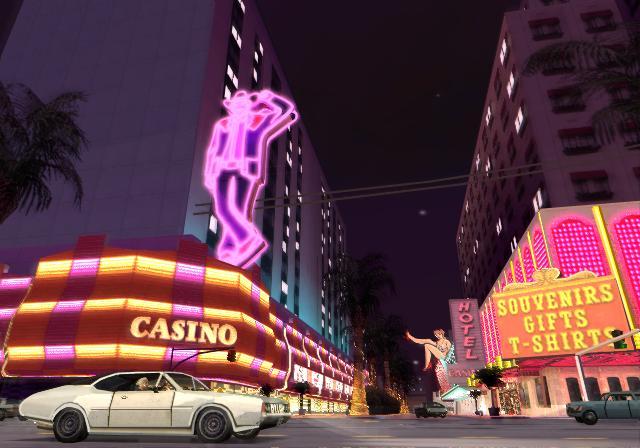 Conclusion
I hope GTA returns to it's roots. First of all, give us a new city like Boston or Baltimore. I don't recall ever driving around in a video game in either of those cities. I really hope we get a new city to breath some freshness in to the series. Make a strong protagonist we can agree on. Not 3 protagonists that hate each other and not ever really feeling connected to one. Focus on single player and make the story huge like it was in the 3D era. Even IV actually as the story was long enough in IV. Make single player a priority. If there is an online make sure features get added to SP first and MP second. Don't be afraid to make period piece again. 1980's or even 1990's would provide us with big enough change in the clothes and cars to make GTA visually appealing and fresh again. Sick of driving the same looking Infernus for the last 10 years. OK, you just released a DLC pack with older cars but this is nowhere near as satisfying as jumping from 00's to 80's and having a big leap in style of cars. I just don't think we need drastic changes like MP focus or character-switching. The idea of a new city or cities is great in a GTA world. GTA could have kept the same formula for a few more titles before it ever needed to go multiplayer so long as they went to new locations and added or improved features. MP and character switching for me is losing focus when you still have a atrocious half-baked "stealth" or crappy hand to hand combat.
Admin





Posts

: 87


Join date

: 2017-10-03



These game made our childhood best

Member





Posts

: 301


Join date

: 2017-10-05


Age

: 17


Location

: India



Hari. wrote:These game made our childhood best
profile to set kar leh
Admin





Posts

: 87


Join date

: 2017-10-03



Member





Posts

: 304


Join date

: 2017-11-04


Age

: 19


Location

: 8 Ball Pool





Similar topics
---
Permissions in this forum:
You
cannot
reply to topics in this forum